9 Best Restaurants to Try on Maui, Hawaii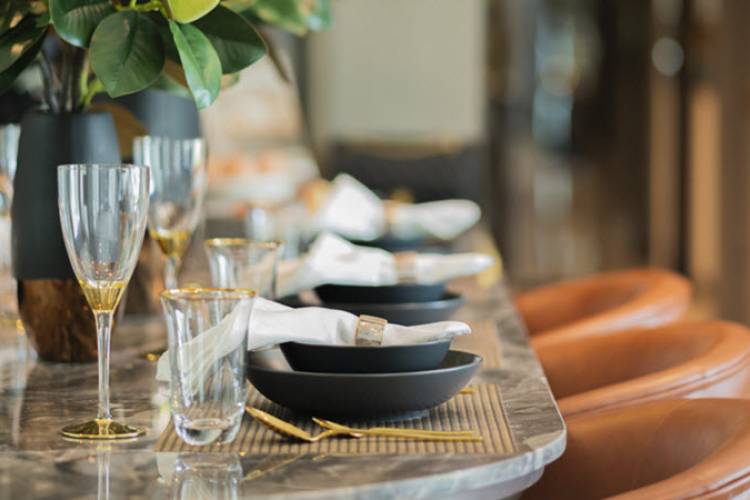 The stunning island of Maui in Hawaii is not only known for its breathtaking natural beauty but also for its vibrant culinary scene. With a plethora of fresh ingredients, innovative chefs, and a fusion of flavors, Maui offers an incredible dining experience for food enthusiasts. Whether you're a local or a visitor, here is a list of the best restaurants in Maui that you must try.
1. Mama's Fish House
Located in Paia, Mama's Fish House is an iconic restaurant that has been delighting diners for decades. With its beachfront setting and a menu featuring delectable seafood dishes, Mama's Fish House offers an unforgettable dining experience. Try their signature dish, the Stuffed Mahi Mahi, and savor the flavors of the island.
2. Lahaina Grill
Nestled in the historic town of Lahaina, Lahaina Grill is a favorite among locals and tourists alike. This award-winning restaurant offers a blend of Hawaiian and international flavors, using locally sourced ingredients. From their mouthwatering Kona Coffee-crusted Rack of Lamb to their famous Plantation Crab Cakes, Lahaina Grill is a culinary gem.
3. Merriman's
With locations in Kapalua and Waimea, Merriman's is known for its farm-to-table concept, highlighting the best of Hawaiian regional cuisine. Chef Peter Merriman's commitment to using locally grown ingredients creates a menu that bursts with flavors. Don't miss their classic dish, the Merriman's Original Wok Charred Ahi.
4. Roy's Kaanapali
Founded by renowned chef Roy Yamaguchi, Roy's Kaanapali offers a fusion of Hawaiian, Asian, and European flavors. Located in the beautiful Kaanapali resort area, this restaurant features an elegant setting and a menu that showcases the best of Pacific Rim cuisine. The Butter Poached Lobster Tail and Roy's Melting Hot Chocolate Soufflé are must-try dishes.
5. The Mill House
Situated on a historic plantation in Waikapu, The Mill House provides a unique dining experience surrounded by lush greenery. The menu features innovative dishes inspired by Maui's rich culinary heritage. Enjoy their farm-to-table cuisine while overlooking the picturesque Maui Tropical Plantation.
6. Koiso Sushi Bar
For sushi enthusiasts, Koiso Sushi Bar in Kihei is a hidden gem. This intimate restaurant offers an authentic Japanese dining experience, with the chef-owner crafting each piece of sushi with precision and care. Be sure to make a reservation in advance, as this popular spot fills up quickly.
7. Leoda's Kitchen and Pie Shop
If you're craving comfort food and delectable pies, Leoda's Kitchen and Pie Shop in Lahaina is the place to go. Known for their savory pies, such as the Pulled Pork Pie and Lobster Pot Pie, as well as their mouthwatering sweet pies, Leoda's is a must-visit for pie lovers.
8. Hali'imaile General Store
Located in the upcountry town of Hali'imaile, this restaurant offers a casual yet refined dining experience. Chef Beverly Gannon's menu combines Asian, Hawaiian, and European influences, resulting in dishes like the Sashimi Napoleon and the Kula Corn Bisque.
9. Mala Ocean Tavern
Situated on the waterfront in Lahaina, Mala Ocean Tavern offers breathtaking views along with a diverse menu. From fresh seafood to flavorful tapas, their dishes highlight the best of local ingredients. Pair your meal with a craft cocktail or a glass of wine from their extensive list.
Embark On A Culinary Adventure
Maui's culinary scene is a testament to the island's rich cultural heritage and the abundance of local ingredients. Whether you're in the mood for fresh seafood, farm-to-table cuisine, or international flavors, these restaurants on Maui will surely satisfy your palate. Embark on a culinary adventure and experience the best that Maui has to offer.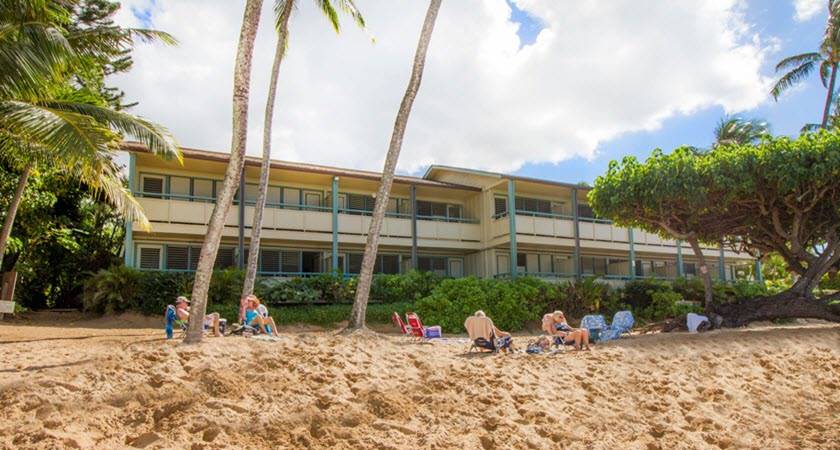 Book A Vacation Resort In Maui With Sullivan Properties Inc Today
Looking to book a resort for your vacation in Maui? Look no further than Sullivan Properties Inc. With our expertise in luxury vacation rentals, you're sure to find the perfect place to rest your head during your stay. But why stop there? Experience the best of Maui's culinary scene by seeking out some of the island's top restaurants. From fresh seafood to Hawaiian-inspired dishes, there's something for everyone. With Sullivan Properties Inc, you can have it all: a luxurious resort and an unforgettable gastronomic adventure. Don't settle for less. Start planning your dream vacation today, so you can enjoy some of the best food in the world in a stunning location.