Maui Property Management
Managing Short-Term and Long-Term Condo and House Rentals
E Kipa Mai - Welcome to Sullivan Properties! We manage over 75 properties along the Maui coast, including oceanfront short-term condo vacation rentals and long term residential rentals in the best neighborhoods of Kahana, Kapalua, Napili, Kaanapali, and Lahaina. With over 40 years of Maui Property Management experience, the personalized, professional and reliable services our clients receive are unmatched!  Our locally owned licensed brokerage operates in the heart of Kahana, where we are just minutes away from every property we manage.
Our in-house maintenance is always close and ready to respond to any issue that might arise. Our goal is to consistently deliver a profitable return and maintain your Maui home in a perfect condition for you and your guests. Our team of professionals is dedicated to delivering the highest quality of service and paying attention to every detail. Meet Our Property Management Team.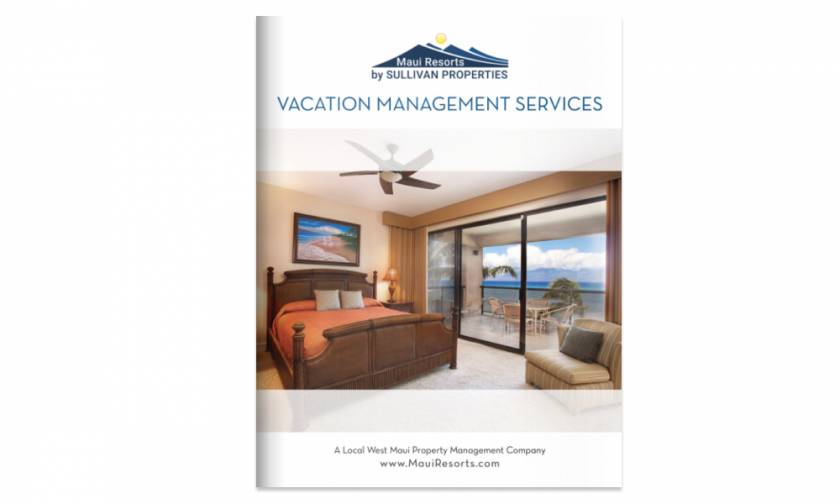 Click Here to Learn More About Our Property Management Program
Please call us at 808-669-0423 or email us at info@mauiresorts.com if you are looking for a Property Management Company for your Maui condo or home.
View Our Property Management Programs: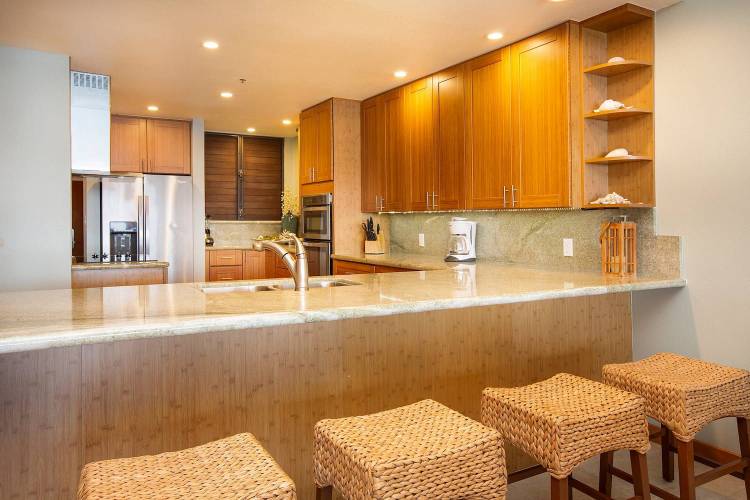 Email or call us to inquire about our Management Fee
No start-up fee!
No restriction on owner use.
Highly interactive website and booking engine for reservations.
Detailed monthly statements.
Marketed on multiple major booking sites.
24 hour on-call staff for any emergency.
On-staff maintenance and inspection team.
Professional laundry service on all check-out cleans.
Amenities and starter supplies for each reservation.
https://www.mauiresorts.com/short-term-maui-vacation-rentals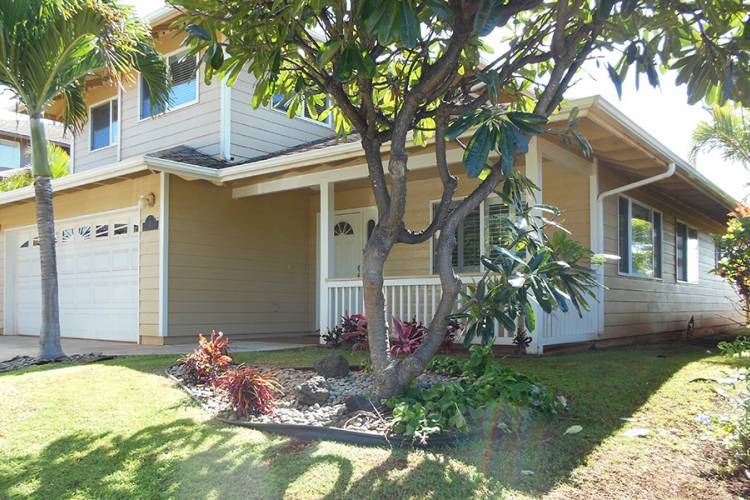 Email or call us to inquire about our Management Fee
Featured on mauiresorts.com/long-term-maui-rentals.
Credit and Criminal Background check on all tenants.
Extensive interior/exterior photos of property taken before and after rental period.
Detailed monthly statements.
Quarterly property inspection.
On-staff maintenance team.
On island contact with highly skilled contractors (Appliances, Tile, Etc.)
3-4 day turnover after every move out.
24 hour on-call staff for any emergency.
https://www.mauiresorts.com/long-term-maui-rentals
Our program is designed to be effective for any Maui property. Whether it be one unit or multiple, we can successfully market your property and address any guest or owner's concerns should they arise. Sullivan Properties provides our owners the best possible opportunity to increase their rental profits. Low overall management fees, efficient operating costs, and in-house marketing strategists will produce an unmatched profit. The flexibility of our program always meets our owners' goals for their Maui properties. Our guests and owners' happiness and satisfaction are our top priority.
At Sullivan Properties, our hands-on management and maintenance team works cohesively to bring your vacation rental into a solid foundation of repeat guests and consistent reservations.  We have helped our owners with both long term and short term rentals to maximize their returns and protect their Maui investments.
Please feel free to call us at 808-669-0423 or email us at info@mauiresorts.com for a free property evaluation. 
Our Latest Google Reviews:

My wife and I have worked with Sullivan Properties as the property manager for our condo for seven years. We have found them to provide excellent service and assistance on a consistent basis. The Sullivan team, starting with Pat Sullivan, his daughter Kelly, son Kevin, Kari, and others are professional, knowledgeable, helpful, and always a pleasure to work with. They also work with the highest level of honesty and integrity. Rather than working with a cold and impersonal corporation, Sullivan Properties brings a personal, caring, family quality to their services. We highly recommend them.
- Howard Weissman

Our experience with Sullivan Properties has been nothing but positive in our 7+ years of dealing with them. Our unit is consistently occupied by renters, even during the Covid pandemic. Anytime anything needs to be replaced or repaired, they take care of it and when we've needed more major assistance (painting, furniture, appliance delivery, etc.), they've handled that as well. We couldn't be happier with Sullivan Properties!
- Judy M

Sullivan Properties/Maui Resorts has managed my family's condominium for decades, and they are the best!  Super-helpful, reliable, and realistic.  In addition to regular rental management and maintenance—which they do very professionally—Sullivan has helped us arrange kitchen and bathroom renovation and updates to décor. This is a huge help, as we had to arrange this from outside of Hawaii.  Kari has a great eye (for aesthetics and price!) and when we needed outside contractors, her recommendations have been excellent.
- JE

We have been working closely with Sullivan Properties for over 4 years. Kelly and Pat are wonderful, as are their colleagues. Every need we had was always addressed and each message handled promptly, warmly, and professionally. If you are a traveller who is vacationing or an owner looking for someone to manage your rental property, we recommend you reach out to Sullivan Properties where you will be greeted with warm aloha and excellent service.
- Mostly Athena

My husband and I stayed at the bay villa for a week during our honeymoon. The unit was spacious, clean, private, and very well maintained. Also, equipped with everything you need- from beach towels, beach chairs to kitchenette.
Very easy check in and check out process set up from Sullivan property. Readily available tourist guidebook and property information.
Attention to details goes a long way- when you see small dishwasher soap, laundry detergent, and trash bags left for the guest, it makes your life so much easier and makes you feel very well taken care of.
I would definitely stay here at this property or any property that is managed by SULLIVAN PROPERTY. Not having AC was not an issue during our stay in May 2021. The unit cools off at night and during day time we were out exploring the island.
If you want to have more privacy during your stay, you should definitely rent this villa out. Minutes from two private beaches and the view from the unit is breathtaking.
- Minkyung Jang

Sullivan Properties has been assisting our real estate needs for over 20 years.  From buying to selling to vacation rentals to long term rentals, their team of professionals has helped us out in every aspect.  I highly recommend this family owned & operated business for any real estate services.
 - Tracey Novy
Contact Us