Kapalua Golf Villas Condo Rentals
Maui Ocean View Vacation Rentals
Located in the heart of the prestigious Kapalua Resort, in one of the most secluded and tranquil Maui locations, The Kapalua Golf Villas is a true golfer's paradise. Complete with 186 condo units situated on over 15 beautifully landscaped acres of ocean view land, The Golf Villas parallel the world-famous Kapalua Bay Golf Course. Most of these condos have panoramic ocean views with spectacular sunsets and whale watching. The Golf Villas configurations are in one-bedroom and two-bedroom layouts, ranging in size from approximately 1,100 to 1,700 square feet, including balconies, all located in three-story buildings. 

Click Here to View All Kapalua Golf Villas Condo Rentals
Our one-bedroom single-level condo rental is located on the terrace level, with a private ocean view balcony. The Kapalua Golf Villas condominiums have central air-conditioning, covered carports, and ample visitor parking, The Kapalua Golf Villas makes for a perfect getaway your family will love. Located on the property are four heated pools with pristine recreation areas, barbecues, and a covered seating area for guests to enjoy. This resort has a sense of luxury and privacy, yet its location provides easy access to many restaurants and hikes in Kapalua and Napili.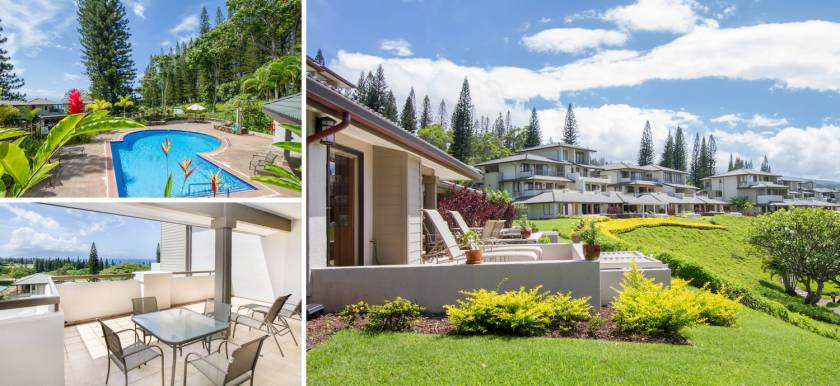 Kapalua is home to some of Maui's best restaurants. Premium spots like Merrimans, Sansei, the Plantation House, Cane and Canoe, and the Banyan Tree are wonderful for any special occasion. Honolua Store is one of the oldest eateries on Maui and definitely a favorite with the locals - there you can enjoy a variety of Hawaiian and International cuisine at an outdoor seating area or grab a picnic and enjoy it at the beach. The Taverna and the Pour House are also very popular restaurants that offer tasty cuisine. Neighboring Napili town also has a selection of restaurants like a'a Roots, Maui Tacos, Fond, Mama's Ribs &  Rotisserie, and Joey's Kitchen. Enjoy dining at the oceanfront Gazebo or the Sea House restaurants! Another local favorite is the Coffee Store in Napili Plaza, near the Napili Market grocery store.
Dr. Beach named Kapalua Bay beach the "best beach of 2018."  This gem of a beach is located between Merriman's Kapalua restaurant and the Montage hotel. It once was the most popular beach for wedding ceremonies but with new County laws requiring permits, wedding ceremonies take place less frequently. No change to the fact that  this beach is home to some of the best snorkeling on Maui! Dr. Beach calls Kapalua Bay, "a perfect beach for swimming and snorkeling in the clear, azure waters that are protected by two headlands formed long ago by lava flows into the sea." Oneloa Bay, more commonly known to locals as "Ironwoods," is a wonderfully long, white breezy beach just north of Kapalua Bay and just below the signature Kapalua Bay Golf course, 17th hole.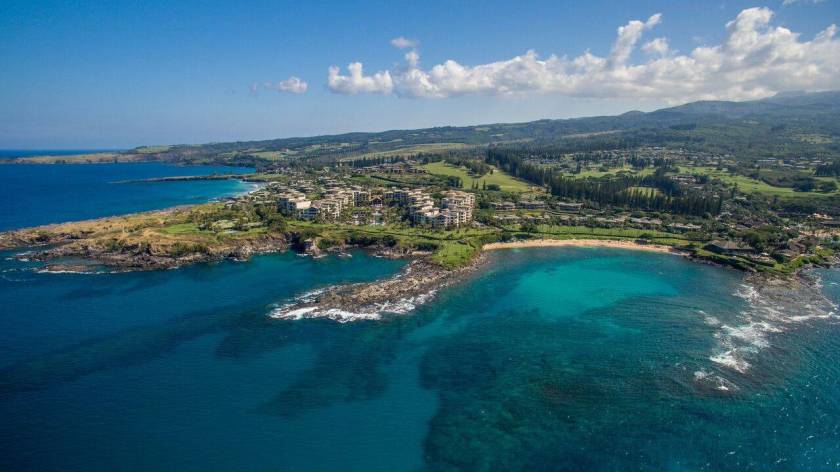 The Ironwoods beach is popular with surfers, bodyboarders and those who enjoy sunbathing without the crowd. Slaughterhouse beach, despite the unusual name, is a secluded cove with beautiful clear Maui water. The accessibility to this location is by way of a long staircase that some may find difficult. The name stems from Maui's historical past when the area was used for cattle farming. The most renowned bay in Kapalua is Honolua Bay. This popular surfing and snorkeling spot hosts the World Surf League, Maui Women's Pro annually. This contest brings some of the world's best female athletes to Kapalua. Daily, you will find some of Maui's most beautiful catamarans parked in the bay for their daily snorkel tours.
The hiking trails at Kapalua range from easy to extremely difficult! Enjoy a leisurely stroll on the Kapalua Coastal trail that extends from D.T. Fleming, along the front of the Kapalua Bay Villas and ends near Merriman's Kapalua 
Restaurant at Kapalua Bay beach. Enjoyed by many visitors and locals, the Kapalua Village trails in the forested hillsoffer many hiking options. There are easier loops for any level of hiking ability or more challenging trails for the avid hiker including an adventure to the Duck Pond at the very top. Stroll along with a cup of coffee or enjoy a brisk cardio workout! The many routes go through the old Kapalua Village golf course that was turned into a beautiful well-maintained forest preserve.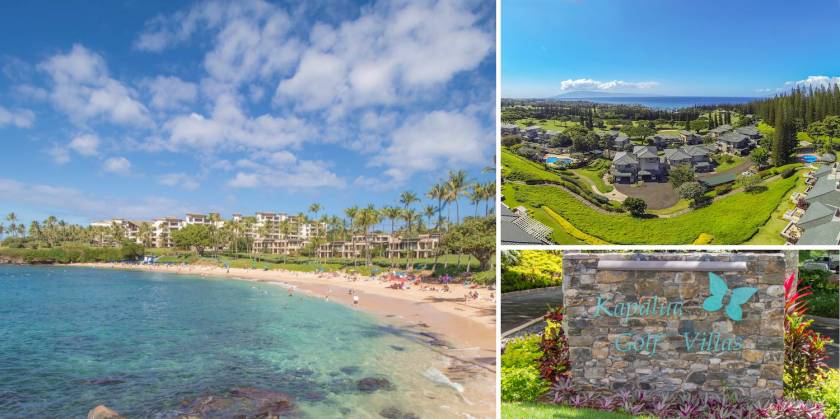 The third trail available in Kapalua is definitely for the avid hiker who is looking for rugged terrain and a true work out!The Mahana Ridge trail begins at D.T. Fleming beach. It is about a 20 miles round trip up to the Maunalei  Arboretum and back down. Kapalua Resort once offered a shuttle to and from the top of the Mahana Ridge. Unfortunately, there is no longer a shuttle and vehicle access is prohibited without a gate code. Should you attempt hiking this trail, be sure to bring adequate water, nutrition and pay close attention to the weather conditions.
Parts of the Mahana Ridge trail and the Village Trails come together annually by Xterra which is a global brand that supports and encourages outdoor enthusiasts. The constant pursuit of relentless adventure by the many  athletes that participate in this competition is a feat of amazement since they had to qualify in other Xterra events to be invited to this triathlon! Kapalua Resort pairs with The Ritz-Carlton annually to host this event during the week-long celebration. The event welcomes the community and visitors to participate in 10k, 5k and 3.3k runs.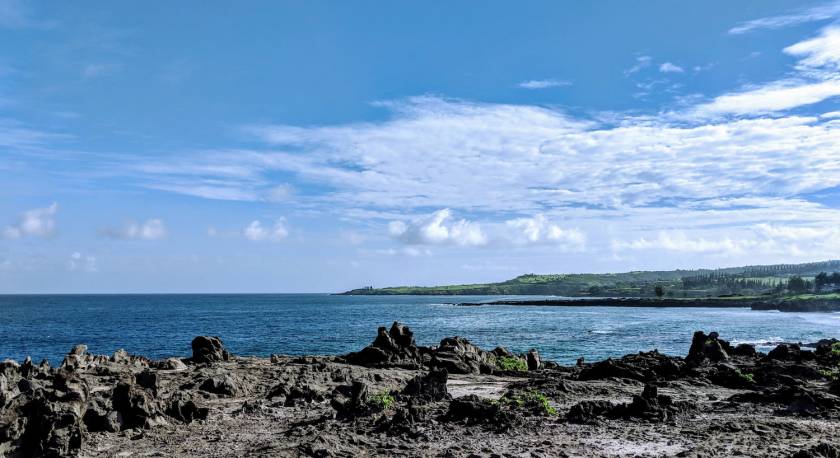 Every Summer, Kapalua Resort hosts the Kapalua Wine & Food Festival. Once called the Kapalua Food & Wine Festival, this is one of the oldest festivals of its kind – especially on Maui. The event aims to provide local, national and international vendors an opportunity to showcase their wine, food pairings, products, recipes, and spirits. Once just a simple 2-day event, the Kapalua Wine & Food Festival now includes cooking demonstrations, lectures, wine & food pairings, winemakers' dinners, a golf tournament, and tennis clinics. The two major evening galas are The Grand Tasting typically held on Friday night and the Seafood Festival  usually held on the final night on Sunday. Hawaii's most prominent chefs and world-renowned winemakers and sommeliers participate in this 4-day event that brings in a total average of approximately 3,500 people to the event.
The Sentry Tournament of Champions was once called, The Mercedes Tournament of Champions and is held annually at the prestigious Kapalua Plantation Golf course. The par 73 courses at the Plantation is known for  being especially challenging with the daily Maui tradewinds. What locals call, "natural air conditioning," these 15-20 mph breezes are what keeps Maui cool year-round. This tournament is the opening event of the PGA Tour season and includes only professional golfers who won a PGA event the previous year. The tournament was founded in 1953 and continues today. Local charities have benefited by receiving over 6.3 million dollars since the tournament started on Maui in 1999.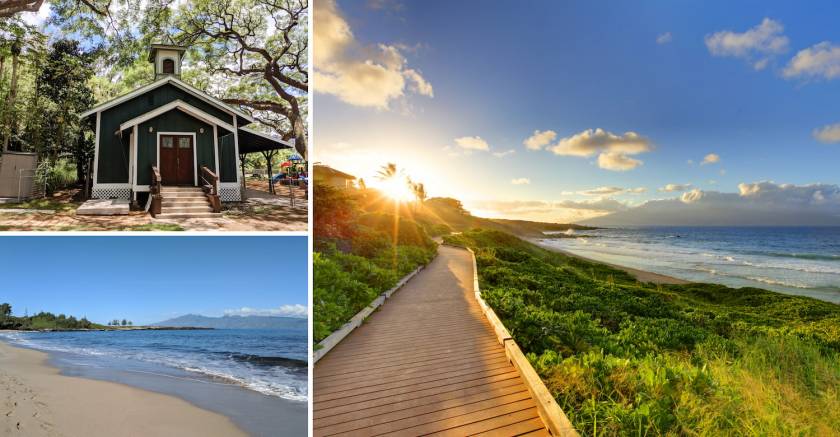 Daily, from 7am to 10:45pm, there is an on-call shuttle that runs from the hotels, villas, golf courses and restaurants around the Kapalua Resort. This free, comfortable shuttle is a great way to see all that the Kapalua  Resort has to offer. Typically it is suggested you call about 15 minutes ahead of time and wait outside for the door-to-door service. If you are at any restaurant, golf course or vacation rental or hotel in Kapalua, feel free to ask an employee there to call on your behalf. This shuttle will not take guests to or from the Kahului or Kapalua airports. Kapalua Resort Shuttle partners with SpeediShuttle who offers transportation to and from the airports. Feel free to contact the shuttle office for reservations for airport runs. The shuttle service center can be reached at 808-665-9110.
Currently there is a limited number of activities available on Maui due to the Covid-19 restrictions. Please plan your activities and reservations in advance and check our Ideas on What to do on Maui during Covid. Please call us at 1-800-332-1137 or email us at vacations@mauiresorts.com to find out more about our collection of premium Kapalua vacation rentals.
We also manage vacation condo rentals at Kapalua Bay Villas, Kapalua Ridge Villas, Sands of Kahana, Royal Kahana, Kuleana Resort, Kahana Sunset, Valley Isle Resort, Paki Maui, Napili Bay Resort, Mahana at Kaanapali, and The Whaler on Kaanapali. Explore all our Maui Condo Rentals.
Our Kapalua Golf Villa: 
Resort Highlights
Three white-sand beaches within walking distance from your vacation rental.
Located in Kapalua Resort
Nearby restaurants include Merriman's Kapalua, Sansei, Taverna, Honolua Store
Napili Market conveniently 1 mile away for grocery shopping
There are four heated swimming pools with covered seating areas
Gas BBQ Grills by the pools
Free Wifi in the condo
Central Air Conditioning
Two world-class spas: Spa Montage and The Ritz Carlton Spa
Forest Hiking trails
Kapalua Coastal Trail
The Kapalua Tennis and Pickleball courts nearby
Two championship golf courses: The PGA's Plantation Course and The Bay Course
Free door-to-door shuttle within the Kapalua Resort area