Sands of Kahana Condo Rentals
Maui Beachfront Vacation Rentals
The Sands of Kahana is a deluxe beachfront condominium resort located on Kahana Beach, midway between the world-famous Kaanapali and Kapalua resorts. Maui Resorts by Sullivan Properties has the pleasure of managing 21 privately owned one-bedroom, two-bedroom, and three-bedroom condo units.

Click Here to View All Sands of Kahana Condo Rentals
Sands of Kahana resort has been a long time favorite among seasoned travelers and affords an atmosphere of spaciousness and convenience while providing fabulous ocean views. Situated in a charming town of Kahana on West Maui the resort covers over 7 acres of beachfront property spread amongst 4 buildings, totaling 196 units. The well-manicured grounds at the Sands of Kahana are home to two separate swimming pools including a separate childrens' water play area, hot tubs, tennis courts, and a miniature golf area.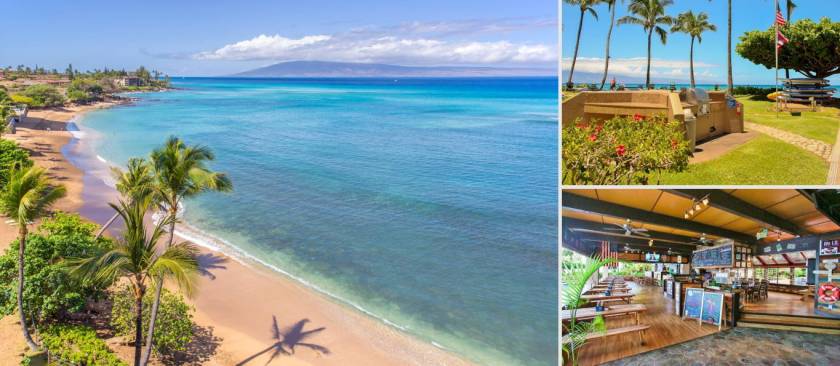 Sands of Kahana is home to The Beach House Bar & Grill restaurant on property that serves breakfast, lunch and dinner daily for dine-in and takeout, open 7am - 10pm. A local favorite, it also hosts a daily happy hour with both drink and food specials!
Two workout facilities can be accessed with your room key and feature an array of cardio and weight equipment. A number of BBQ grills located throughout the Sands of Kahana are available for guest use. The guests and residents enjoy the Kahana Beach experience whether they are sun-bathing, strolling the length of the beach, snorkeling, stand-up paddling or building sandcastles. Sands of Kahana is a true Hawaiian gem on West Maui's coastline and a great vacation rental location for you and your family to enjoy.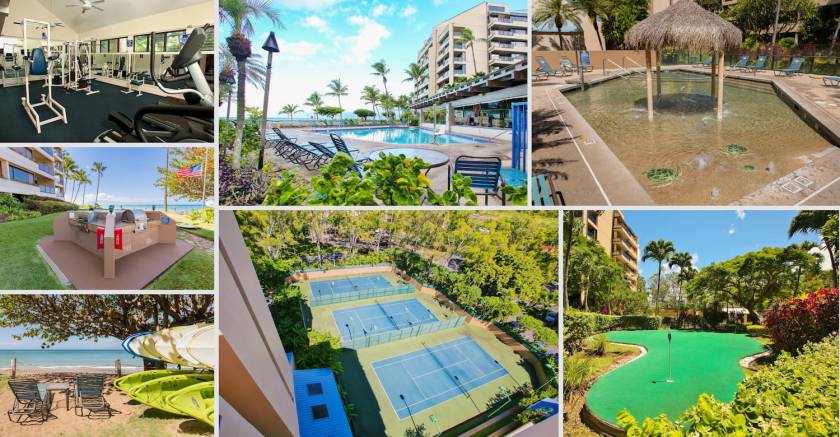 Each of our condo units features a private lanai - balcony, washer and dryer, fully equipped  kitchen, free parking, and spectacular views. The majority of our Sands of Kahana units are oceanfront. The amount of ocean in your view will increase on higher floors. Lower floors experience both swaying coconut palm trees and the great Pacific ocean views. 
The one-bedroom condos at Sands of Kahana resort range from 670 sq. ft. to 835 sq. ft. The Sullivan Properties rentals all feature king-size beds in the master bedrooms and queen sofa sleepers in the living rooms. The balconies are 110 sq. ft and have seating for 4 or more guests.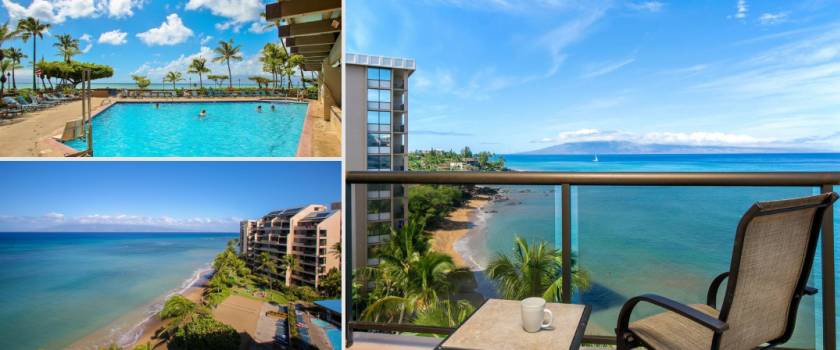 Sands of Kahana two-bedroom condominiums range in size from 1,535sq. ft. to 1,660 sq. ft. The larger size units are located on the corners of each building. These spacious suites provide additional lighting throughout the condo as a result of additional lanais (extra balcony) and windows. The Sands of Kahana interior units are just as wonderful and can accommodate the same amount of guests but do not have the additional lanai off the second bedroom.  Fully equipped spacious kitchens in both layouts make these suites a perfect family rental where you can prepare your own meals. 
A unique feature of the Sands of Kahana three-bedroom units is that you have a choice between a penthouse-style condo or a single level suite. Two major differences in these two styles of three-bedroom rentals is that the Penthouse units feature the third bedroom as an upstairs loft. Sullivan Properties is excited to offer both styles in our condo rental program. These large units range in size from 1,790 sq. ft. to 2,290 sq. ft. Please call us at 1-800-332-1137 or email us at vacations@mauiresorts.com to find out more about our collection of premium Sands of Kahana rentals.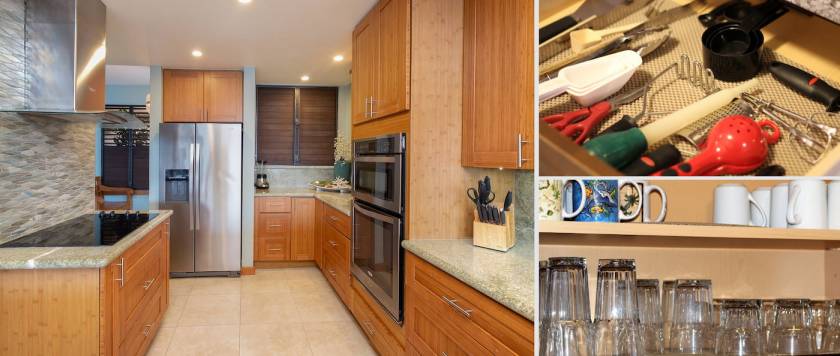 World-famous Lahaina town is only a 20-minute drive south and the upscale shops and restaurants at Whalers Village in the Kaanapali Resort Area can be experienced on your way to Lahaina! An array of local activities is available around the entire island of Maui. Our on-staff Concierge will be able to help you create the perfect Maui vacation for your entire family. Luaus, snorkel trips, sunset cruises, zipline tours, surf lessons, horseback riding tours, whale watching tours in the winter, or parasailing in the summer are a few of our favorite activities. Whether it be a honeymoon, babymoon, or family reunion, there will be something to entice each of your interests. 
Currently there is a limited number of activities available on Maui due to the Covid-19 restrictions. Please plan your activities and reservations in advance and check our Ideas on What to do on Maui during the Covid times. Please call us at 1-800-332-1137 or email us at vacations@mauiresorts.com to find out more about our collection of Maui vacation rentals.
We also manage vacation condo rentals at Kapalua Bay Villas, Kapalua Ridge Villas, Kapalua Golf Villas, Royal Kahana, Kahana Sunset, Kuleana Resort, Valley Isle Resort, Paki Maui,  Napili Bay Resort, Mahana at Kaanapali, and The Whaler on Kaanapali. Explore all our Maui Condo Rentals.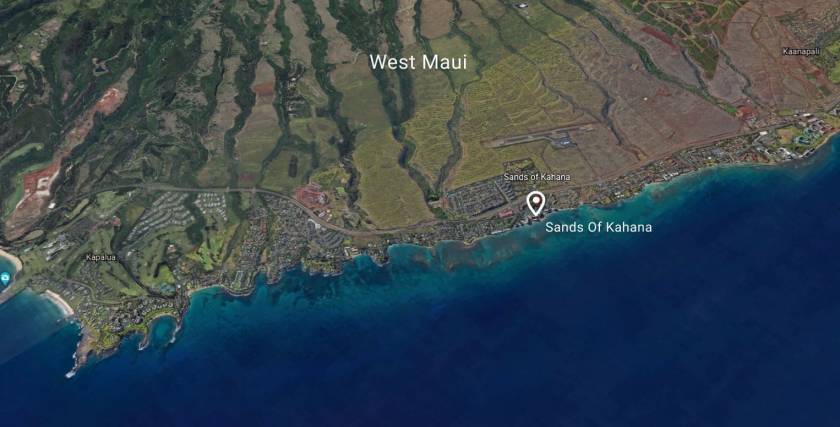 Resort Highlights
Multiple Beachfront Acres
Located in the heart of Kahana, Maui
The Beach House Bar & Grill signature restaurant
Washer and Dryer in every unit
Fully Equipped Kitchen in every unit
Private Balcony in every unit
2 pool areas with a separate children's pool
2 hot tubs
4 outdoor BBQ grill areas
2 workout rooms
Free Wi-Fi in each room & the lobby Business Center
Lighted Tennis Courts
Miniature Golf Course
Elevator in each building
Beach Volleyball Court
Koi Fish Pond
Kayak and paddleboard rental on property
24-hour Front Desk
Tradewinds Kahana Grocery across the street
Maui Brewing Company within a 5-minute walk