Maui Resorts Guest Information and Tips
Useful Resorces for Your Maui Stay
Aloha and welcome to Maui Resorts by Sullivan Properties! We are delighted to welcome you to our beautiful island of Maui. As a family owned business on Maui for over 40 years, we feel it is important that our guests feel like they are a part of our Sullivan Ohana (family) each time they return to Maui. Here is what to expect when you book with us:
Before Your Arrival 
After we receive your final payment, you will get a detailed email from us with your check-in instructions. The day before you arrive, we will call you with a reminder about your trip and to check if you have any questions about your upcoming Maui vacation. You will also get access to our Hospitality App that will provide arrival and check-in information, detailed directions to your unit, specific details for your condo to make sure you know how everything works, area specific information and suggestions to help you plan your trip, mapping and GPS functions to navigate around Maui.
Your check-in time is at 3pm.
At your unit, you will find starter supply kits in the kitchen and bathrooms which will include shampoo, conditioner, lotion, toilet paper, dish soap & dishwasher pods, a roll of paper towels, a few trash bags, Maui coffee, dish sponge, dishwasher detergent pods, and hand soap. Guests are to replenish. 
Your Arrival and Stay
Also, in your unit you will find beach towels, bath towels, and linens. If you need them washed, you will need to wash them in your condo or resort washer and dryer. 
Your condo unit will be thoroughly cleaned and disinfected before and after your arrival. Cleaning during the stay is not included in your price. If you need extra cleaning during your stay, please call us at 808-669-0423 in advance to schedule housekeeping. 
If you don't know what restaurant to go to or what activity to do, please call our knowledgeable reservationist who will give you expert advice. Our office hours are 9am-3pm daily. During your stay, you can call our office at 808-669-0423 with any questions.
Your condo will have a fully supplied kitchen where you can cook your meals and enjoy them inside your unit or on your balcony. 

Most of our condos have washers and dryers inside the units, except the condos at the Whaler and Napili Bay (laundry facilities are available at the Whaler and Napili Bay resorts).
Parking at the resorts is first-come first-served except for the assigned parking at Kapalua Villas. If you receive your room key from the resort front office, you will also be provided with a parking permit. If you receive a unit door code from us via email, then your parking permit will be in the binder inside your condo. You will need to leave the parking permit at your dashboard when you park your car at the resort.
Royal Kahana resort parking is $10/day.
If your unit has an AC, please make sure all doors and windows are securely closed to have the AC functioning properly. Some units may have power sensors and the AC will not operate unless all doors and windows are securely closed. 
Kapalua Resort Complimentary Shuttle
If you are staying at Kapalua Bay Villas, Ridge Villas, or Golf Villas, you can use complimentary Kapalua Resort Shuttle within the resort. It operates daily from 7am - 10:45pm. The shuttle is an on-call service that runs from the hotels, villas, golf courses and restaurants. Typically it is suggested you call about 15 minutes ahead of time and wait outside your pick-up area. If you are at an establishment in Kapalua, feel free to ask an employee there to call on your behalf. This shuttle will not take guests to/from the airports. Kapalua Resort Shuttle partners with SpeediShuttle which offers transportation to/from the Kahului and Kapalua airports. Feel free to contact the shuttle office for reservations. The shuttle service center can be reached at 808-665-9110.
Quiet Hours at the resorts are 9pm - 8am.
There is no smoking in the units. Please go to the designated smoking areas at the resorts. 
If you have an after-hours emergency with your unit, please call us 808-870-6431 or 808-283-4695 
In-Room Damage Notice
Accidents happen, we understand. If any accidental damage occurs during your stay, please notify us so we can address any issues. Our goal is to always ensure every guest stay is as comfortable and positive as possible. If you notice or need anything during your stay that can help enhance your experience, please contact us at 808-669-0423 or vacations@mauiresorts.com
Maui Health and Emergency Resources 
Emergency for Police, Fire, or Ambulance dial 911.
Maui Police Department (non-emergency) 808-244-6400
Maui Clinics
Doctors on Call Urgent Care Clinic: 808-667-7676
Maui Medical Group: 808-661-0051
Minit Medical Urgent Care Clinic: 808-667-6161
Urgent Care West Maui: 808-793-2129
Maui Dentists
Kahana Family Dental Center: 808-359-2276
Dr. Adrianne Smith: 808-665-0888
Dodson Brothers Dentistry: 808-212-9478
Maui Pharmacies
Times SuperMarket Pharmacy: 808-661-8008
Walgreens: 808-667-9515
CVS Longs: 808-667-4390
Maui Hospitals
Maui Memorial Medical Center in Kahului: 808-244-9056
Kaiser Permanente Maui Lani in Wailuku: 808-243-6000
Kula Hospital: 808-878-1221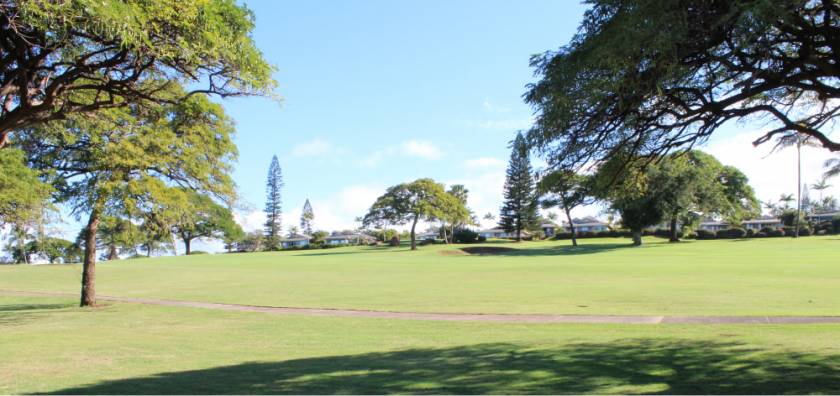 Your Departure
Check out time is at 11am, unless a late check out has been scheduled.
Additional fee(s) will apply for late check out. Call us at 808-669-0423 to inquire about the late check out. We can arrange it only if we don't have guests checking in on the same day. 
We kindly ask for our guests' assistance before their departure.
Please help us keep our low prices:
Dispose of all the trash in the unit and take it to the trash bins at the resort. 
Place all used towels in a pile on the floor. 
Strip beds and place used linens in a pile on top of the bed. 
Load dirty dishes into the dishwasher and turn on the cycle. 
Throw out all the food from the cupboard and refrigerator. 
Report any damages, broken items or malfunctions that happened during your stay. 
Power off the AC, TVs, fans, and lights.
Lock and close all windows and doors.
We thank you from the buttom of our hearts for choosing to stay with us!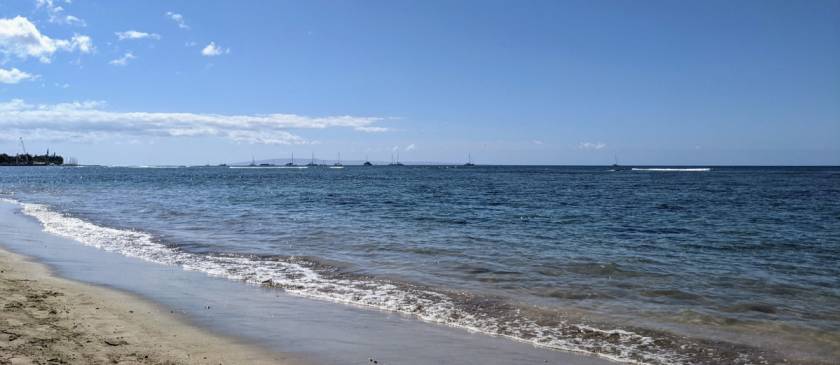 Maui Beach Equipment and Baby Gear Rentals
Maui On the Fly Baby Equipment and Beach Gear: 888-497-1113
Maui Baby Rentals: 808-250-4968
Boss Frog's: 808-856-4188
The Snorkel Store: 808-669-1077
Snorkel Bob's: 808-446-3585
While businesses, restaurants, and entertainment are starting to open up on Maui, we recommend continuing practicing social distancing and choosing outdoor activities. We have some ideas for you on Maui activities that provide both social distancing and being outside. Some of the ideas include ziplining, visiting the new Lahaina Adventure Park, going to Kula Lavender Farms, having a sunset picnic in one of West Maui's beach parks, shopping at the Outlets of Maui, and more. Click here to read our ideas on things to do on Maui during Covid.
Maui Restaurants that Don't Require Reservations
Roy's, Kaanapali
Duke's, Kaanapali
Hula Grill, Kaanapali
Leilani's on the Beach, Kaanapali
Island Vintage Coffee - at the Whaler's Village, Kaanapali
Castaway Cafe - at Kaanapali Villas, Kaanapali
Maui Tacos - in Napili Plaza
Joey's Kitchen - in Napili Plaza
Fond - in Napili Plaza
China Bowl - at the Fairway Shops in Kaanapali
Maca Dang Dang - new restaurant at the Fairway Shops in Kaanapali
Feel Free to Contact Us with Any Questions