Maui Vacation Rental Management
Property Management Services for Owners
Trusted by Maui property owners, Sullivan Properties has been providing the highest quality vacation rental property management services on Maui since 1979. Locally owned and operated, we solely focus on Maui property management in Lahaina, Kaanapali, Kahana, Napili, and Kapalua.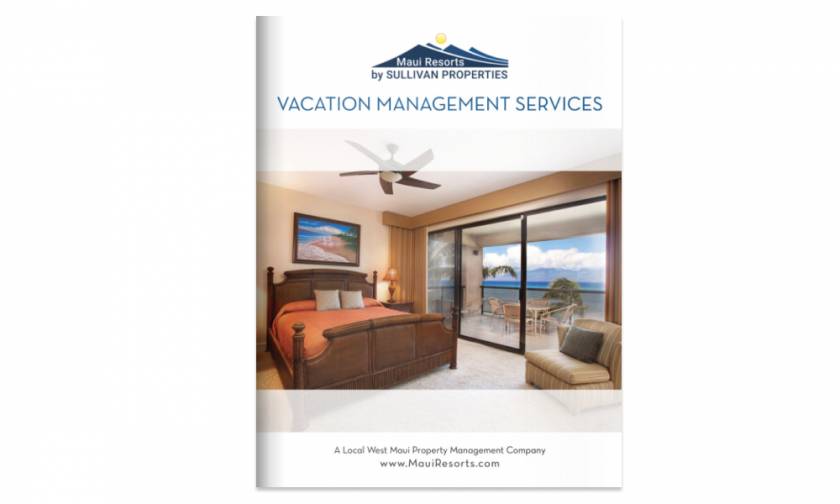 Click Here to Learn More About Our Property Management Program 
By working with us, our property owners receive the best possible opportunity to increase their rental profits. Low overall management fees, efficient operating costs, and in-house marketing strategists will produce an unmatched profit. The flexibility of our program always meets our owners' goals for their Maui properties. Our guests and owners' happiness and satisfaction are our top priority. We are here to take care of your real estate investment while helping you maximize your rental profits.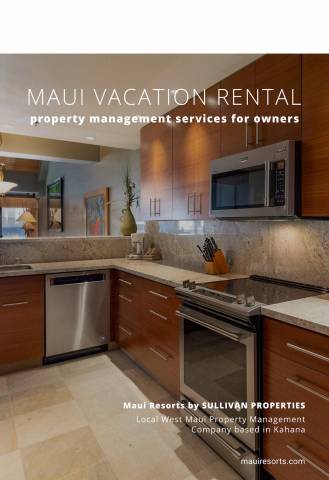 Our Expertise and Marketing Strategy
Multi-platform online marketing includes syndication to major booking platforms: Airbnb, VRBO / Homeaway, TripAdvisor, Booking.com, Expedia, RedAwning, and multiple travel agencies.
Strategic E-blast marketing to over 9,000 repeat guests who have booked with us over the years.
Highly Interactive website with an advanced Property Search where new and repeat clients can filter rental properties by arrival time, number of bedrooms, guest rating, occupancy capacity, resort name, view type, West Maui area (Kaanapali, Kahana, Kapalua, Napili, Lahaina), amenities (air conditioning, fitness room, dishwasher, elevator, etc.)
Strategic Marketing includes professional photography by some of the best Maui Real Estate photographers, powerful social media presence with regular posts on Instagram and Facebook, in-house web designer and SEO specialist who updates our website daily and improves our Google ranking.
Protecting The Physical Integrity of Your Property
We insure your property is ready for all arrivals with fresh linens, beach towels, and kitchen supplies. In addition to housekeeping items we make sure all lights, TV's, and appliances are in perfect working condition. Our in-house Quality Assurance Inspector checks every property before and after guest arrival. Any broken or damaged items are replaced or fixed by our highly-skilled maintenance team. 
If your property needs renovation or remodeling, we coordinate with the most trusted Maui contractors who provide the highest quality of service in a time-efficient and budget-friendly way. Our team keeps track of the renovation process and keeps the owner up to date on the progress.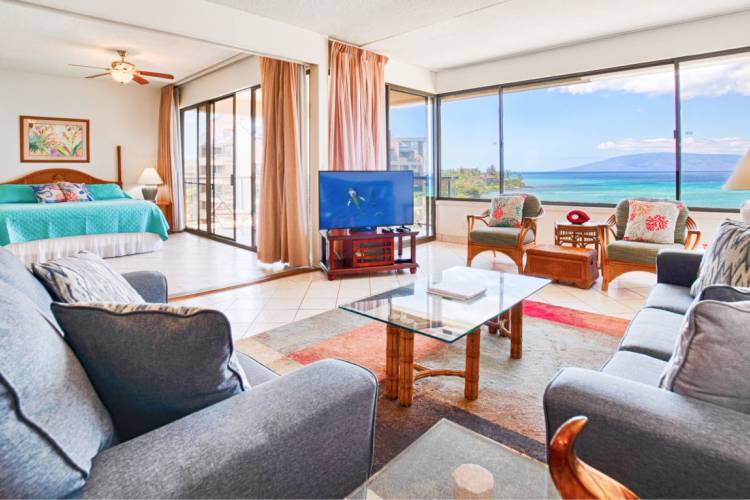 Our Maui Resorts and Properties
We currently manage 63 short-term rentals in Kahana, Kaanapali, Kapalua, and Napili that include studios, 1-bedroom, 2-bedroom, and 3-bedroom units. Our managed properties include condos in Kahana Sunset, Sands of Kahana, Kuleana, Royal Kahana, Mahana at Kaanapali, The Whaler on Kaanapali Beach, Napili Bay, Kapalua Bay Villas, Kapalua Ridge Villas, and Kapalua Golf Villas. Our collection of resorts and condos continues to grow and we are always happy to extend our property management expertise to new clients.
Please explore our collection of Maui condo rentals. Feel free to connect with us for free property evaluation and to learn more about our property management program.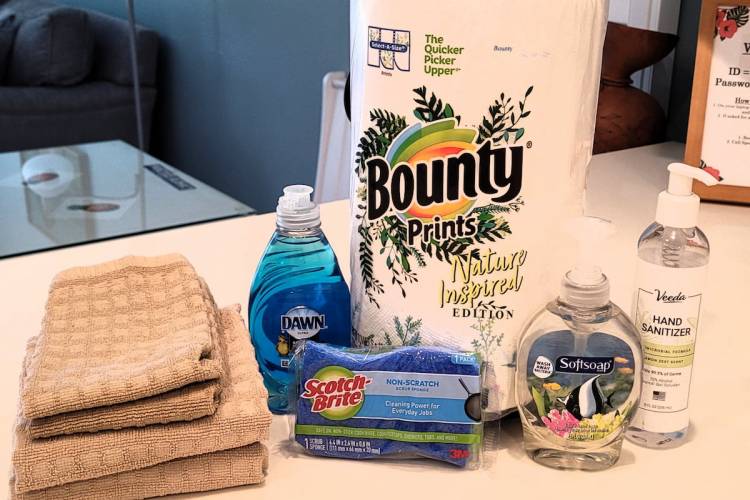 Our High Quality Standards
We take cleaning and quality assurance very seriously, working with the best professional linen services on Maui and our professional in-house maintenance team. Our own Quality Assurance Inspector goes to every property before our guests arrive, to check every single detail including cleanliness, condition of appliances and furniture, and amenities being restocked.
Sullivan Properties works hard to ensure a safe and healthy experience for our guests. With the introduction of COVID-19, our attention to detail has increased. Between each stay, all of our properties are thoroughly cleaned and sanitized. We sanitize and disinfect surfaces and high-touch areas such as countertops, light switches, and bathroom fixtures. Our clients' safety and wellbeing is our top priority, and we encourage you to reach out with any questions or concerns.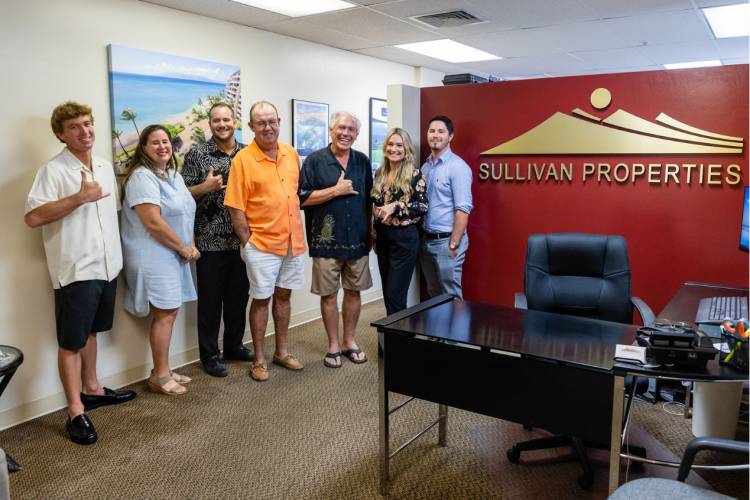 Our team of professionals is passionate about providing the highest quality of property management and hospitality services to our owners and guests. We are a cohesive team of West Maui local real estate and property management experts, working together to grow our clients' profits and guests' happiness.
Our team consists of:
Realtors, Accountains, Marketing Strategists, Quality Assurance Inspector, Reservations Expert, Website Designer & Search Engine Optimization expert who continuously works on growing our website traffic, and Maintenance Manager who is always ready to assist our guests and property owners.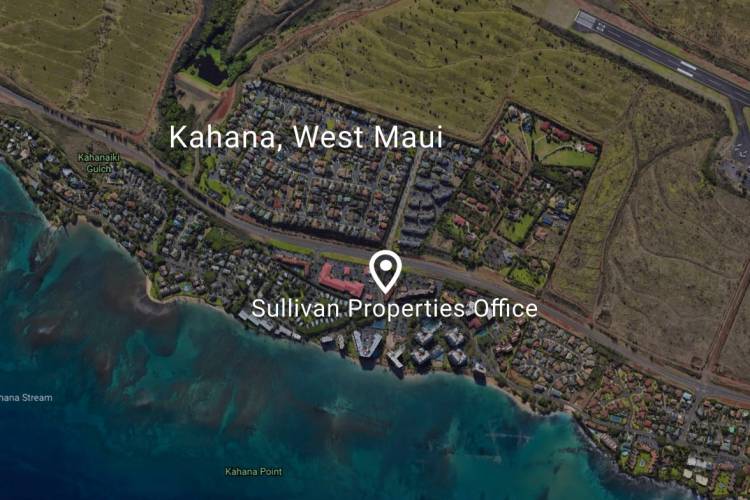 We are located in Maui
We live and work right here on Maui, with our office conveniently located in Kahana - just minutes away from all the properties we manage. We are open 7 days a week and proud to offer our unique local knowledge and expertise to our property owners and guests.
Our Office is located at:
Kahana Gateway Professional Center
10 Hoohui Rd #110, Lahaina, HI 96761
Please contact us with any questions: 
Local Number: 808-669-0423
Toll Free: 800-332-1137
Email: vacations@mauiresorts.com

Connect with Us for More Details