Choose Maui Resorts For A 3-Bedroom Vacation Home in Kahana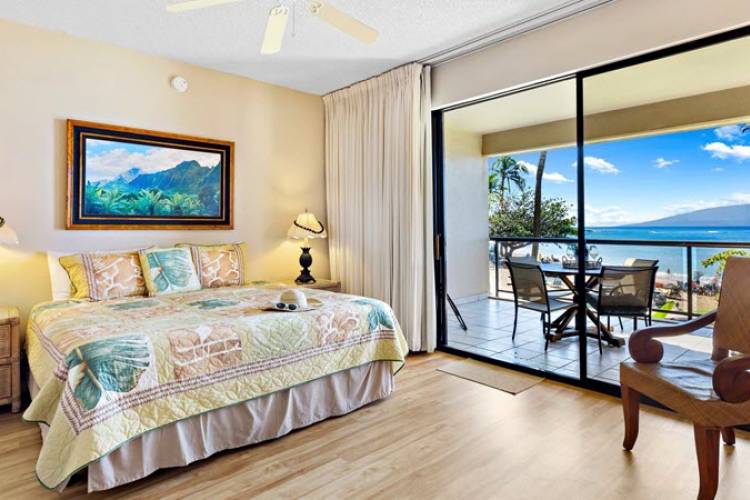 When it comes to vacation planning, picking the appropriate vacation home is essential to guarantee a comfortable and enjoyable experience. Look no further than Maui Resorts if you are looking for a 3-bedroom vacation home in Kahana, Maui.Maui Resorts is the ideal option for a special getaway thanks to our stunning properties, first-rate amenities, and excellent location. Here are just some of the benefits of booking with Maui Resorts for your upcoming trip to Kahana.
Unparalleled Luxury and Comfort
At Maui Resorts, luxury and comfort are the top priorities. Our 3-bedroom vacation homes in Kahana are exquisitely designed and furnished to provide a truly lavish experience. From spacious living areas to stylish bedrooms, every detail is carefully crafted to create a relaxing and inviting atmosphere.
Private balconies with stunning ocean views, fully functional kitchens, and cutting-edge entertainment systems are just a few of the high-end amenities you will find. Everyone can relax and indulge in the lap of luxury when visiting Maui Resorts, whether you are traveling with family or a group of friends.
Spectacular Location
On Maui's west coast, Kahana is a hidden gem that provides a tranquil and laid-back atmosphere. Kahana has become a popular vacation spot, and it is easy to see why with its gorgeous beaches, clear waters, and breathtaking sunsets. Three-bedroom vacation homes at Maui Resorts are situated in an enviable location, just steps from the beach.
Imagine taking a leisurely stroll along the shoreline as you enjoy the sound of gentle waves lulling you to sleep. You can make the most of your time in Kahana by sunbathing, snorkeling, or just enjoying the scenery because of how close it is to the beach.
Exceptional Amenities and Services
Maui Resorts goes above and beyond to make certain that your trip is nothing short of extraordinary. We have a wide range of amenities in our vacation homes to meet all of your needs. Swim in the cool pool, unwind in the hot tub, or get your heart rate up in the fitness center.
Water sports, hiking, and golfing are just a few of the adventurous pursuits that Maui Resorts has to offer. Our staff is available to assist you with any special requests or inquiries you may have, ensuring that your stay is hassle-free and enjoyable.
Explore the Wonders of Maui
The chance to discover Maui's wonders is one of the biggest benefits of choosing Maui Resorts for your vacation home in Kahana. From the famous Road to Hana to the majestic Haleakala National Park, there is no shortage of natural beauty and attractions on this island paradise.
Maui Resorts can help you plan and arrange various excursions and tours, allowing you to make the most of your time in Maui. Whether you're interested in snorkeling with sea turtles, embarking on a helicopter tour, or indulging in a traditional luau, Maui Resorts will ensure that your Maui experience is unforgettable.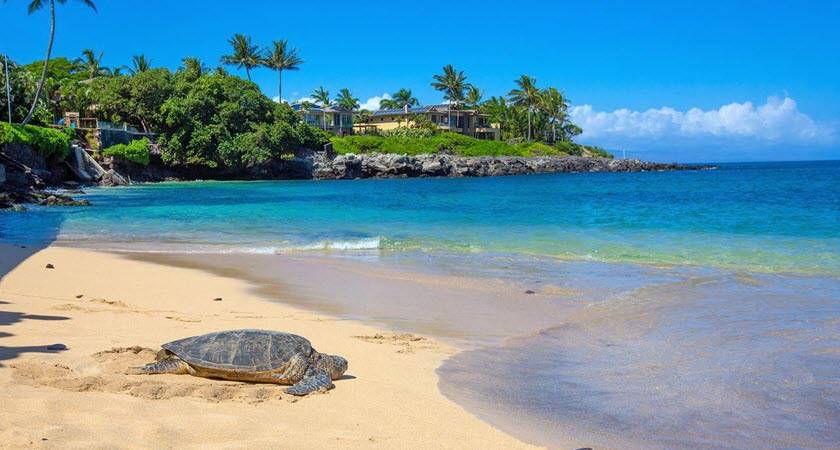 Sullivan Properties, Inc. Offers Unparalleled Options for a Memorable Stay
When it comes to choosing the perfect vacation rental in Maui, Sullivan Properties, Inc. in Lahaina, Maui, HI, offers exceptional options for a memorable stay. We have an impressive selection of vacation rentals that cater to various preferences and group sizes. Whether you're seeking a cozy condo, a spacious beachfront villa, or a luxurious estate, Sullivan Properties, Inc. has options to suit your needs.
Each property is meticulously maintained and furnished to ensure comfort and convenience throughout your stay. With our attention to detail and commitment to customer satisfaction, Sullivan Properties, Inc. strives to create an exceptional vacation experience for every guest.
Our dedicated staff at Sullivan Properties, Inc. is knowledgeable about the area and can offer valuable recommendations on activities, dining, and sightseeing, ensuring that you make the most of your time in Maui.
Contact us at Sullivan Properties, Inc. today at 1-800-332-1137 to book your ideal vacation home. Whether you prefer the tranquil shores of Kahana with Maui Resorts or the lively streets of Lahaina, Maui, HI, Sullivan Properties, Inc. is here to assist you. Prepare to embark on a journey filled with awe-inspiring landscapes, warm hospitality, and unforgettable memories. Your dream vacation in Maui awaits you.