The Perks Of Booking A Maui Vacation Home For A Family Holiday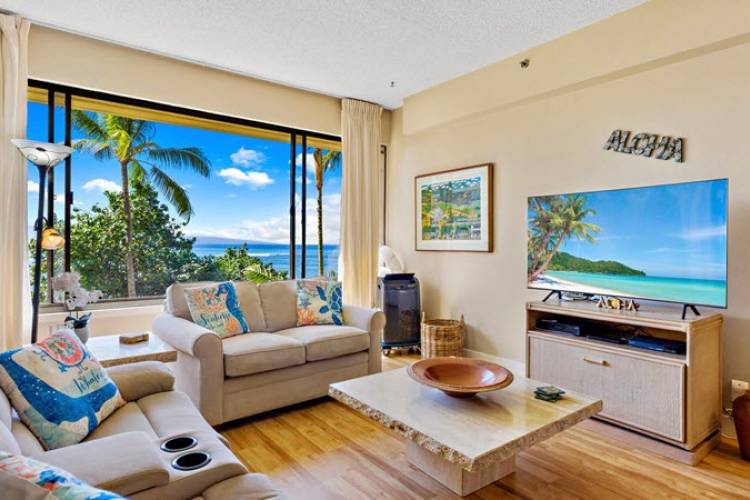 Maui, one of the most popular islands in Hawaii, is known for its stunning beaches, lush landscapes, and laid-back lifestyle. It's a perfect destination for families who want to enjoy a relaxing and fun-filled vacation. While there are many accommodation options available on the island, booking a vacation home is a great choice for families.
1. More Space and Privacy
One of the biggest benefits of booking a vacation home is the space and privacy it provides. Unlike a hotel room, a vacation home gives your family ample space to spread out and relax. You'll have separate bedrooms for each member of the family, a living room to hang out in, and a kitchen to cook meals in. This means you can enjoy your vacation without feeling cramped or crowded.
2. Home Away from Home
A vacation home provides all the comforts of home. You'll have a fully equipped kitchen, a washer and dryer, and all the amenities you need to make your stay comfortable. You can cook your own meals, do your laundry, and enjoy all the conveniences of home while on vacation. This is particularly helpful for families with young children who may have specific dietary requirements or routines.
3. Cost-Effective
Booking a vacation home can be more cost-effective than staying in a hotel, especially for larger families. A vacation home can accommodate more people, so you won't need to book multiple hotel rooms. Additionally, you can save money by cooking your own meals instead of eating out every night.
4. Location
Maui vacation homes are often located in some of the island's most desirable areas. You can find vacation homes near the beach, in secluded areas, or close to popular tourist attractions. This gives you the flexibility to choose a location that suits your family's needs and preferences.
5. Family-Friendly Amenities
Many Maui vacation homes are designed with families in mind. Any baby or children's item can typically be sourced through a third party rental so you don't have to travel with those items and still enjoy a comfortable stay with your kiddos.
6. Local Experience
Booking a vacation home can provide a more authentic local experience. You'll be living in a residential area, rather than a touristy hotel district. You'll have the opportunity to interact with locals, explore hidden gems, and discover off-the-beaten-path attractions. This can make your vacation more meaningful and memorable.
7. Flexibility
Booking a vacation home gives you the flexibility to customize your vacation. You can create your own schedule, cook your own meals, and come and go as you please. You won't have to worry about strict check-in or check-out times or adhere to hotel rules and regulations. This flexibility can make your vacation more relaxed and enjoyable.
8. Special Occasions
Maui vacation homes are perfect for special occasions such as family reunions, weddings, and anniversary celebrations. You can rent a large vacation home that can accommodate multiple families and host your event in a beautiful private setting. You can also save money by cooking your own meals and enjoying the company of your loved ones in a comfortable and relaxed atmosphere.
9. Environmentally Friendly
Booking a vacation home can be an environmentally friendly choice. Unlike hotels, vacation homes often have more sustainable practices in place. They may use solar power, have recycling programs, and encourage guests to conserve water and energy. This can help reduce your carbon footprint and make your vacation more eco-friendly.
Experience Your Dream Vacation In Maui With A Vacation Home
Booking a Maui vacation home is an excellent option for families who want to enjoy a comfortable, relaxing, and fun-filled vacation. With more space, privacy, and family-friendly amenities, a vacation home can provide all the home-away-from-home amenities on your Maui vacation.
Book A Maui Vacation Home At Sullivan Properties Inc Today
If you're planning a trip to Maui, you'll want to make sure you have a comfortable and convenient place to stay. Look no further than Sullivan Properties Inc. We offer a wide selection of vacation homes throughout Maui, from cozy beachside bungalows to luxurious oceanfront villas.
Our properties are fully equipped with all the amenities you need to feel at home, including fully equipped kitchens, comfortable living areas, and private outdoor spaces to relax and unwind. Plus, when you book with us, you'll have access to our local expertise and personalized service, ensuring that you have the best possible experience on your Maui vacation. So why wait? Book your Maui vacation home with us today and start planning your dream getaway.