Maui Zipline Adventure Tour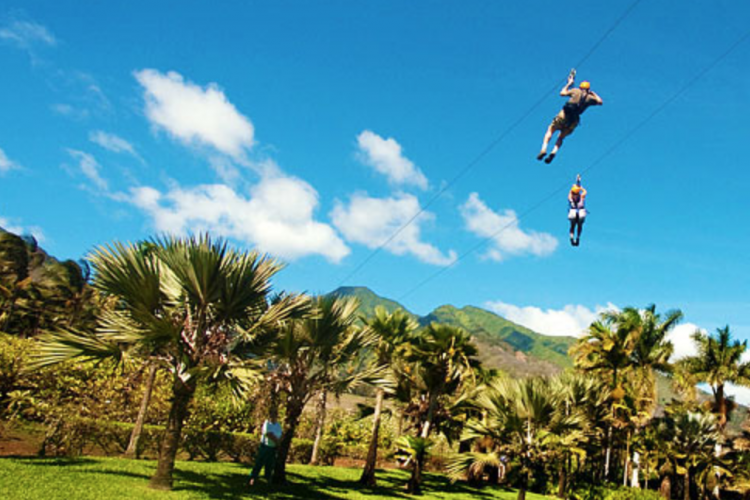 Come and enjoy Maui's most unique adventure experience!  Soar over gulches and through the trees along the slopes of Haleakala.  An adventure that blends a ½ mile hiking experience with five picturesque zipline crossings.  
Ready to book your ziplining adventure?  Give our concierge team, Paradise Activities, a call at 808-669-2696 or email us at Activities@mauiresorts.com, so we can help plan your Maui vacation.