Maui Jim Annual Maui Invitational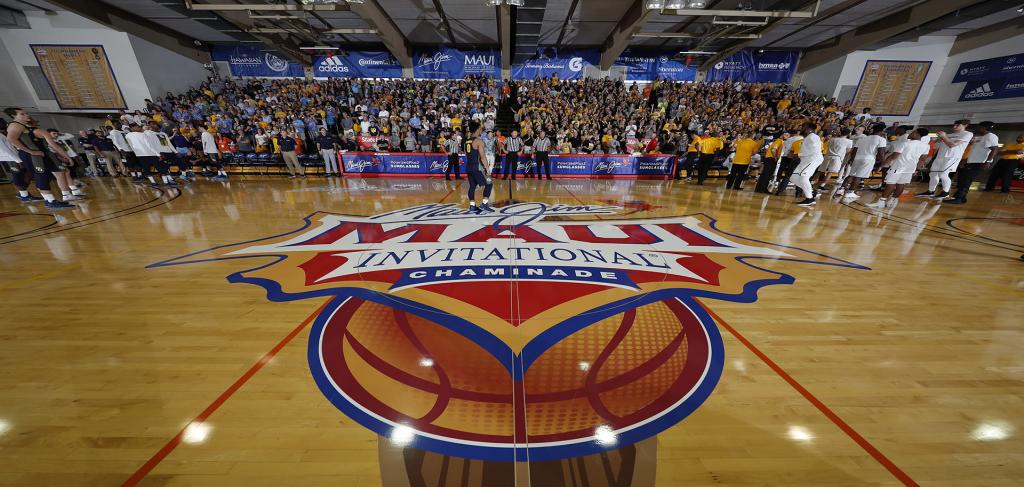 Nov 25 2019 - 8:45am
to
Nov 27 2019 - 8:45am
Two of Maui's most iconic brands, Maui Jim Sunglasses and the Maui Invitational, have joined together to bring the aloha spirit to basketball fans across the nation and the world. Maui Jim, the premium polarized sunglasses company founded on the beaches of Lahaina just minutes from the Lahaina Civic Center, has claimed title to the nation's premier early-season college basketball tournament. 
On December 23, 1982, little known NAIA Chaminade upset top-ranked Virginia in what has been called "the greatest upset in college basketball history." The win put Chaminade on the map and led to the tournament now known as the Maui Jim Maui Invitational. The eight-team D-I basketball event takes place Thanksgiving week at the 2,400 seat Lahaina Civic Center located just 1,000 yards from the Pacific Ocean. The intimate arena creates a memorable experience, placing fans right on top of the action where players can truly feel the support of their team's cheering section.
Lahaina Civic Center
1840 Honoapiilani Hwy
Lahaina, Hawaii 96761
For more information visit: https://www.mauiinvitational.com
Single-game tickets, based on availability after booster ticket package sales, will go on sale Friday, Nov. 16, at 9 am HT. Tickets will be available for purchase at the Lahaina Civic Center box office or online at ticketswest.com beginning on Nov. 16.