Paki Maui Resort Condo Rentals
Maui Oceanfront Vacation Rentals
Located in Kahana, Paki Maui is home to an idyllic oceanfront resort that offers stunning views of the Pacific Ocean and the lush tropical landscape of West Maui. This resort provides a tranquil escape for travelers seeking a relaxing vacation surrounded by natural beauty. The resort features tropical gardens, an oceanfront pool, and stunning ocean views, providing guests with a peaceful escape from the hustle and bustle of everyday life.

Click Here to View All Paki Maui Condo Rentals
The resort boasts comfortable suites with private lanais overlooking the ocean and lush gardens. Guests can enjoy a variety of activities, including swimming in the resort's oceanfront pool or lounging on the sun-drenched oceanfront lawn. For those looking to explore the surrounding area, Paki Maui is located near many of Maui's most popular attractions, including the historic town of Lahaina and Kapalua & Kaanapali golf courses. The resort also provides guests with easy access to a variety of outdoor activities, such as snorkeling, whale watching, and hiking in the lush jungle landscapes of West Maui.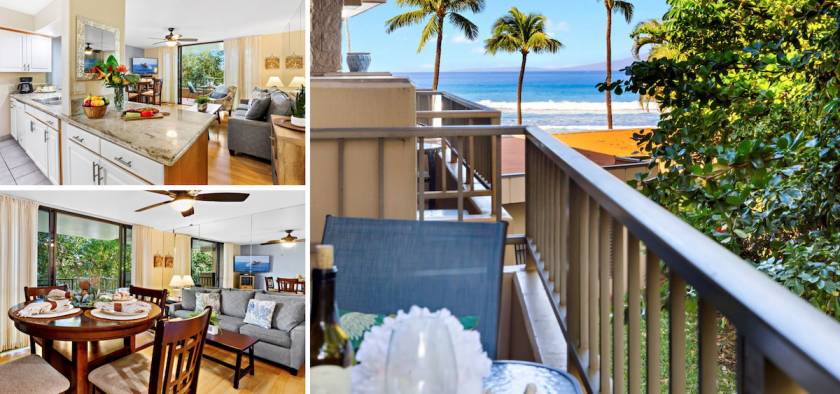 The suites at Paki Maui offer a comfortable and inviting setting, complete with full kitchens, large lanais, and a warm and welcoming atmosphere. These spacious accommodations provide guests with everything they need for a comfortable stay, including comfortable bedding and modern amenities such as high-speed internet access. Overall, the oceanfront resort in Kahana, West Maui provides a luxurious and peaceful retreat for visitors seeking a tranquil escape in the heart of one of Hawaii's most beautiful destinations.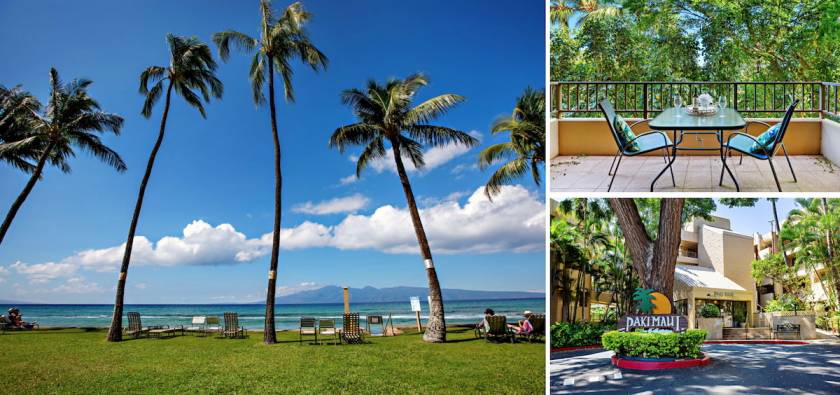 One of the main attractions in Kahana is its stunning beaches. The town boasts a long stretch of golden sand, clear turquoise waters, and gentle waves, making it an ideal place to swim, sunbathe, and engage in water sports. Visitors can also enjoy snorkeling, scuba diving, and paddleboarding, among other water-based activities. The beaches in Kahana are often less crowded than those in more popular tourist destinations, allowing visitors to enjoy a more peaceful and tranquil atmosphere.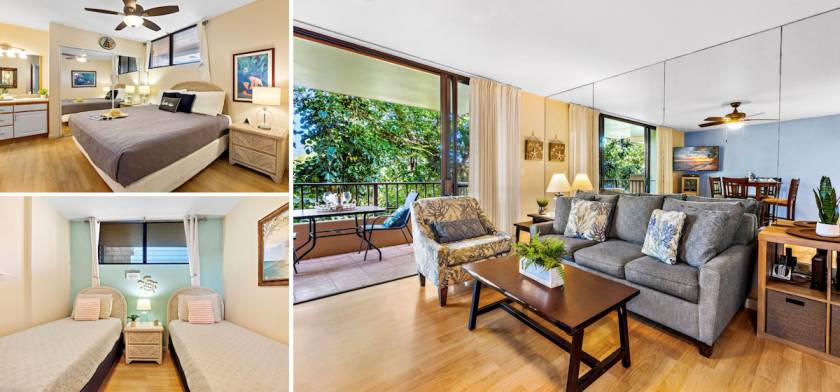 Apart from its beaches, Kahana is also known for its natural beauty. The town is surrounded by lush greenery and towering mountains, providing visitors with breathtaking views of the landscape. The nearby mountains offer hiking opportunities, where visitors can explore the local flora and fauna while taking in the stunning views. Kahana is also home to several parks and nature reserves, such as the Honokowai Beach Park, Honolua Bay, and the Kapalua Coastal Trail, where visitors can experience the natural beauty of Maui.
The town offers visitors a wide variety of restaurants and cafes, ranging from traditional Hawaiian cuisine to international dishes. Visitors can indulge in fresh seafood, delicious sushi, and other local delicacies. There are also several shopping centers and boutiques in Kahana and nearby, where visitors can find souvenirs, gifts, and other items.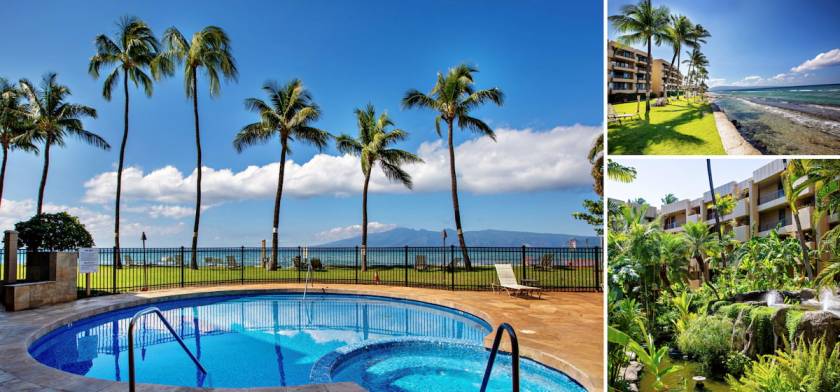 We also manage vacation condo rentals at Kapalua Bay Villas, Kapalua Ridge Villas, Kapalua Golf Villas, Sands of Kahana, Royal Kahana, Kuleana Resort, Kahana Sunset, Valley Isle Resort, Napili Bay Resort, Mahana at Kaanapali, and The Whaler on Kaanapali. Explore all our Maui Condo Rentals.
Our Paki Maui Condo: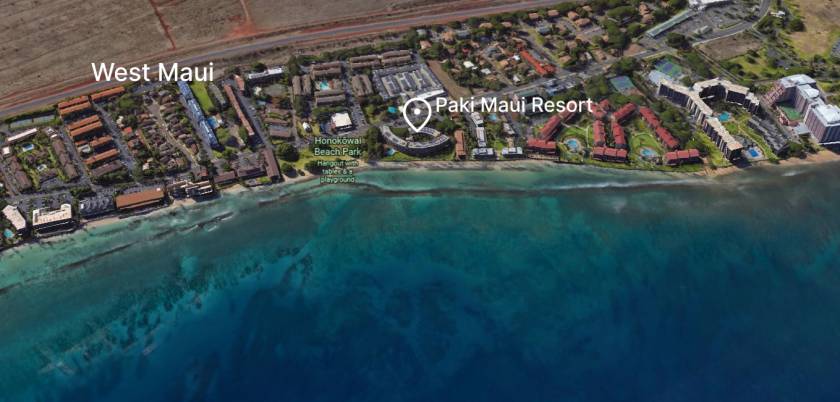 Resort Highlights
Oceanfront Lawn
Located next to the Honokowai Beach Park
Pool
Grills and Outdoor Dining Space
Lush Tropical Landscape
Oceanview Lanai (balcony)
Laundry facility on-site