Benefits of Booking Your Maui Stay Directly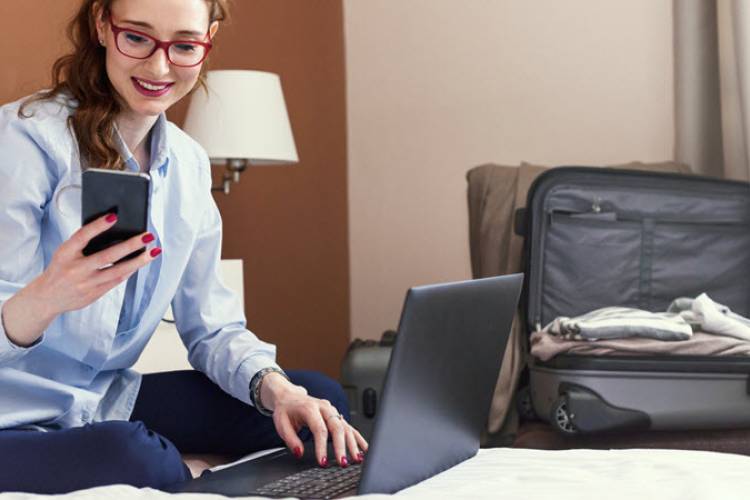 If you're planning a trip to Maui, you might be wondering whether it's best to book your accommodations directly through the property management company or through a third-party online travel agency (OTA). While there are benefits to both options, booking directly with the property management company can often be the more advantageous choice.
A Few Reasons To Book Your Maui Stay Directly
Save Money on Service Fees: By booking directly with Sullivan Properties, guests can save between 5-20% on service fees, which can add up to significant savings over the course of a vacation. This extra money can then be put towards activities and experiences, enhancing the overall vacation experience.
Speak with an On-Island Representative: When booking with a small local company like Sullivan Properties, guests have the opportunity to speak with an on-island representative. This means that they can get answers to their questions and receive local recommendations in real-time, without having to rely on automated customer service.
Local Knowledge: The Sullivan Properties staff has over 40 years of experience in hospitality and property management on the Island of Maui, providing guests with a wealth of local knowledge. Whether guests need suggestions for places to eat or things to do, the Sullivan Properties staff is always happy to help.
Excellent Customer Service: At Sullivan Properties, customer service is a top priority. Guests can call or email with questions at any time, and our staff is committed to providing an excellent customer service experience.
Secure Online Booking: With Sullivan Properties, guests have the ability to securely reserve their vacation rentals online in just a few minutes. This easy and convenient booking process allows guests to plan and book their vacation from the comfort of their own home.
Expertise in Properties: No one knows Sullivan Properties's properties better than our staff. From studio condos to large oceanfront condos, the Sullivan Properties team can help guests find the perfect vacation rental for their needs. Additionally, we offer a best rate guarantee on their properties, so guests can book with confidence.
There are several benefits to booking your Maui stay directly through the property. You may be able to get a better rate, more flexible cancellation policies, better communication, personalized service, loyalty rewards, more options, and better reviews. While there are also some advantages to booking through an OTA, if you're looking for the best possible experience on your Maui vacation, it's worth considering booking directly.
Book Directly With Sullivan Properties Inc And Save Money!
Sullivan Properties Inc in Maui, HI offers travelers a variety of advantages when booking a stay directly through their website. In addition to being able to view available properties online and receive a response quickly, we also work with each individual customer to ensure that the best deal is found. Additionally, we provide exclusive rates for all customers that only those who book directly can access. Booking directly also allows for contact with property managers during your stay if any additional information or support is needed. Sullivan Properties Inc truly puts our customers first by providing extraordinary service and making sure your stay in Maui is as enjoyable as possible.
When you book your stay directly through Sullivan Properties Inc, you can expect to receive exceptional customer service, flexible payment options, and exclusive discounts. We are the leading provider of quality Maui vacation rentals and we have earned a reputation for delivering an unparalleled Hawaiian experience. With Sullivan Properties Inc, you can rest assured that you are treating yourself to unmatched savings, top-notch amenities, and an unforgettable stay in paradise!