Top 5 Beaches on Maui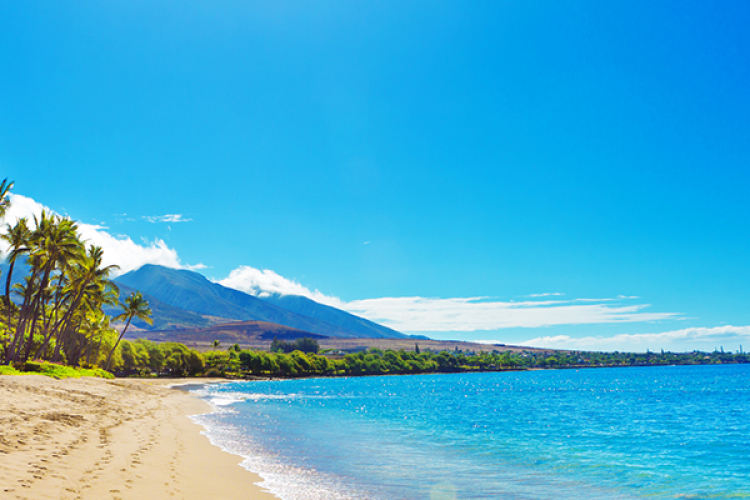 1. Kapalua Bay
Once named "best beach" by Dr. Beach, this beach is perfect for snorkeling, sunbathing and stand-up paddling. The clear blue waters at Kapalua Bay are calm and pristine. A shallow waters edge also makes this a perfect spot for young children to enjoy. Gaze at the fish and turtles while protected by an outer reef shelf which also keeps out the big surf.  Restrooms & showers are conveniently located at the entrance of the public beach access. Kapalua Bay is popular not only to guests of the Kapalua Resort but visitors staying throughout the island.  This beach makes up part of the Kapalua Coastal Beach Trail that is used by many looking for a cardio workout or a leisurely stroll. It's great for both!
Public Restrooms: YES
Showers: YES
Lifeguards: NO
Parking: Lot and street; both are limited 
2. Ironwoods Beach
Also known as Oneloa Beach, located in the heart of Kapalua.  Ironwoods beach is situated between Kapalua Bay and DT Fleming Beach.  Make sure to pack your sunscreen, umbrellas, and hats for shade as there are no surrounding trees for coverage.  On a perfect Maui day, this beach will leave you speechless.
Public Restrooms: NO
Showers: YES
Lifeguards: NO
Parking: Small parking lot 
3. Ka'anapali Beach
One of the most well-known beaches on Maui is Ka'anapali Beach.  This long white sandy coastline fronts the famous Kaanapali Resort area which includes hotels, shops, and restaurants.  If you enjoy cliff jumping, Black Rock is nestled on the north corner of the Sheraton Maui. The Hyatt Regency Maui along with Canoe Beach are at the other end of this amazing beach. Whaler's Village (Shopping Center) sits in the heart of Ka'anapali and offers restaurants, shopping and beach loading for many of the catamaran cruises. Airport Beach is located at the northern part of the beach in what is now referred too officially as North Kaanapali. Generally, this beach has calm waters and is great for long-distance swimmers.  However, the southern tip known as Ka'anapali point is known to have some fun surf during both North and South swells!  This beach location offers everything and more for the perfect beach day.
Public Restrooms: YES (Airport and Canoe Beach)
Showers: YES (varies points along the shoreline)
BBQ: YES (at Airport and Canoe Beach)
Lifeguards: YES (ONLY at Canoe Beach)
Parking: Hotels are required to have public beach access and parking. There are free lots throughout the Ka'anapali Resort area, paid parking at Whaler's Village, and designated beach parking at public parks; Airport and Canoe beach.
4. Slaughter House Beach 
Honolua was originally used as a cattle farming ranch and is now home to a hidden gem known as Slaughter House beach.  This sandy shoreline is small in size but has beautiful clear waters and fun bodyboarding surf.   If you venture over to Slaughter House beach keep in mind there are 85+ stairs that take you down (and back up) to the beach and this is the only entry and exit access.  Parking is very limited.  There is a small parking area street-side along a chain-link fence.   
Public Restrooms: NO
Showers: NO
Lifeguards: NO
Parking:  Street and limited. Long walk w/ stairs to the sand
5.Napili Bay 
Another favorite spot for visitors to enjoy is, beautiful Napili Bay!  This family-friendly beach has very little coral reef which makes it perfect for swimming.  Whether you have young children or teenagers, the entire family is sure to enjoy playing on this soft white sandy beach.   Turtle sightings are almost a guarantee and you are sure to spot a few breaches during whale season.  Having Napili Kai's Sea House restaurant and the Gazebo right there makes for a very convenient beach day as food and beverages are served all day long between the two restaurants. 
Public Restrooms: NO
Showers: YES
Lifeguards: NO
Parking: Street, limited parking